Volker Steger took some great microscopic photographs of crushed insects he found on his car bonnet: "SCHEIBENKLEISTER – Tödliche Verkehrsunfälle". (Scheibenkleister is German for something pasted to a disc/plate, and the images indeed show some deadly traffic accidents.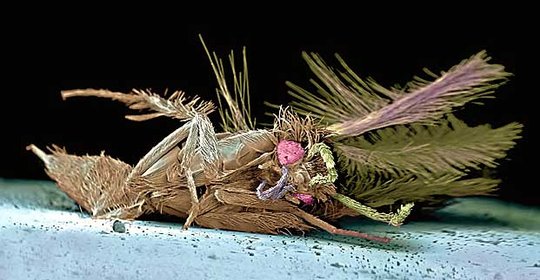 This series of photographs won Volker the Lead Award, German's most prestigious Media Design award.
Check Volker's website for more great photography.