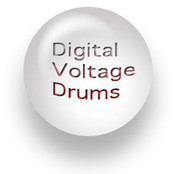 Voltage Disciple has released Digital Voltage Drums, a new Ableton Live Pack based around 24bit drum samples from the Korg MS-20 synthesizer.
All the samples have been programmed on the MS-20 from the ground up and treated with the utmost care to provide you with pristine and unique sounds you wont find anywhere else.

This is our most comprehensive pack to date as it includes 6 unique LIVE sets, 6 Drum Racks, 77 samples, 58 midi clips as well as unique FX such as our Geiger and 3F-Sat. The samples and FX have been grouped within the racks and have useful macro controls assigned to them to broaden the pallet of sounds you can produce.

There is a great deal to explore in Digital Voltage Drums. Also included are all the original samples used in 24bit wav format so you can edit change and make your own unique drum racks or instruments with them. Plus as a bonus the Pack also contains 707 Voltage Grit, a variation on the original 707 drum machine.
Voltage Disciple Drums is available to purchase for $10 AUS.
More information: Voltage Disciple