Voxengo has announced an update to the free Boogex guitar amplifier and cabinet simulation plugin for Windows and Mac.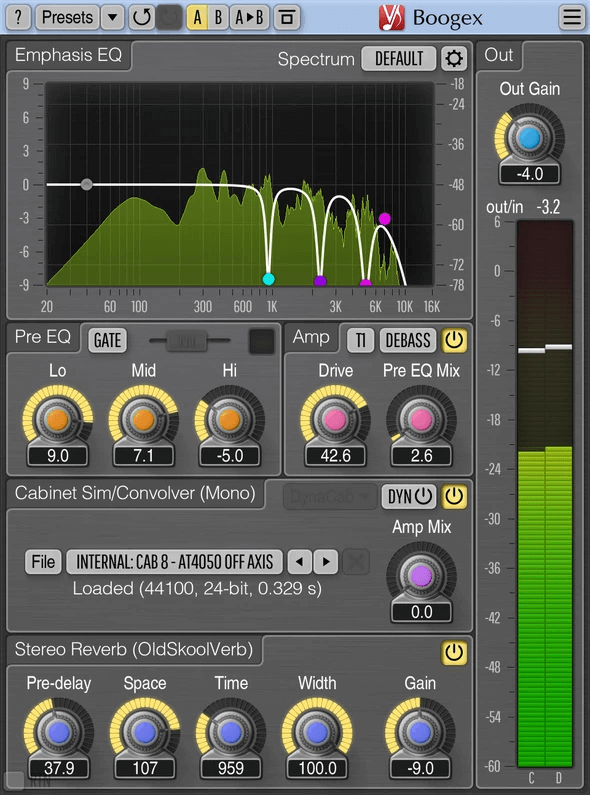 Version 3.2 comes with various new features, improvements and some bug fixes.
With Boogex it is possible to get a heavy distorted sound as well as slight "jazzy" saturation sound. Boogex is also able to apply any speaker cabinet impulse response (selection of built-in impulses is available). The processing latency is close to zero making it possible to use Boogex for real-time guitar processing. Boogex also includes reverberation module derived from Voxengo OldSkoolVerb reverb.
Changes in Boogex v3.2
Added the "DynaCab" topology switch.
Fixed "Disabled control" color modifier's operation.
Added the "Navy" color scheme.
Improved readability of the condensed font.
Fixed convolver's cutting of long impulse responses. Note that this previously present bug may affect the sound of presets that had long impulses.
Boogex is a free download in VST/VST3, AU and AAX plugin formats, available from Voxengo and distributor Plugin Boutique.