Fuse Audio Labs has announced the release of an exacting emulation of a '60s vintage straightforward Germanium preamp.
VPRE-31A is based on the rare 4-transistor original, fueled by a specialist characteristic curve and even harmonic structure found only in Germanium-based designs, completed by a custom UTC (United Transformer Corporation) input transformer.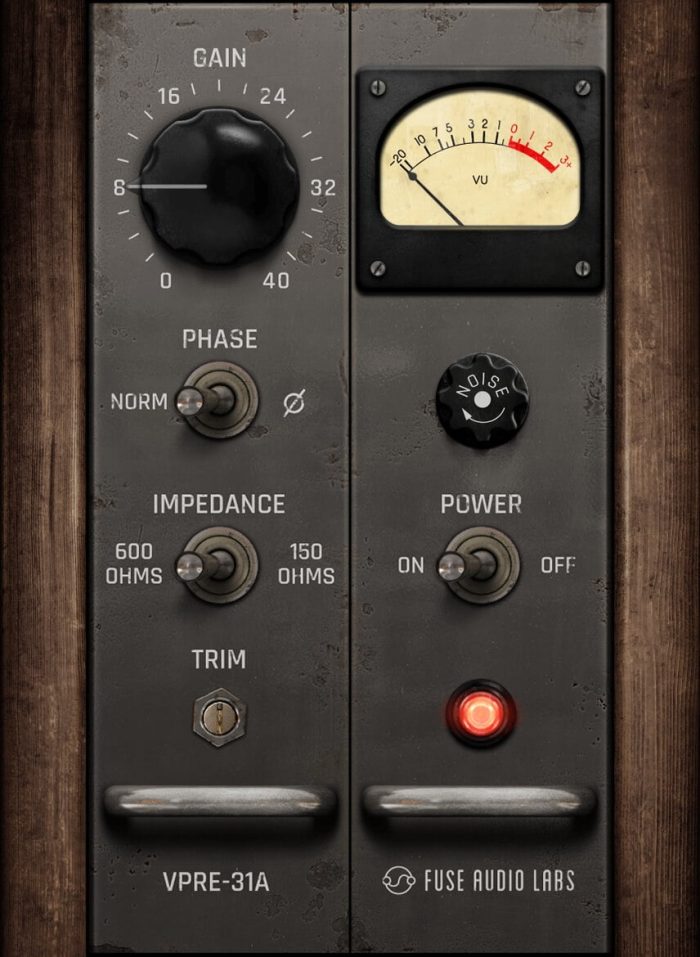 VPRE-31A is a real tone monster with a nice grind when being pushed, providing a vigorous motor for anything rock and electro. Indeed, its significant low end is perfect for guitars and bass, but it is killer on kicks and snares as well. Wherever vocals could well have benefited from a stronger proximity effect during recording that is simply not there then VPRE-31A can prove handy when it comes to quickly getting the balance right again.
As such, VPRE-31A's virtual cockpit is laid out for instant driving. Get going by engaging the fully-compensated drive (GAIN), then choose a preferred IMPEDANCE setting for fine-tuning the frequency response, and TRIM the output level if appropriate, while also adding the desired dose of dusty old school vibes with the onboard NOISE control.
Characterful strength sees to it that VPRE-31A is hardly a well-behaved Sunday drive… touch the proverbial pedal to journey along a musical road leading to a massive, true Germanium tone with a remarkably powerful low-end projection.
"This one is really special," says Fuse Audio Labs CEO Reimund Dratwa. "The 31A is, indeed, a rare piece, so chances are you won't come across it often. But if you do, it's an exciting experience for sure since this preamp rocks!"
Available in VST/VST3, AU and AAX plugin formats, VPRE-31A is on sale at a 50% introductory discount, priced $19 USD until January 16th, 2021.
More information: Fuse Audio Labs