Plugin Boutique has launched a sale on VPS Tapestop by Vengeance, an effect plugin that brings the classic tape stop sound with some extras.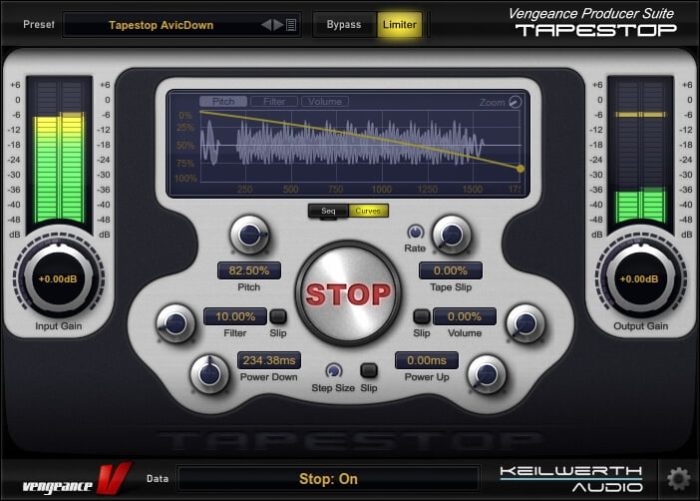 VPS Tapestop is your new favourite tool when it comes to all kind of pitch effects.

But stop, it can do a lot more: with the build in sequencer, volume and filter envelopes or the new "tape slip" feature you can create crazy effects, way beyond the classic Tapestop pitch-down.
VPS Tapestop features
Simulates Pitch-Down and Pitch-Up.
LP Filter can be added.
Volume Fades can be added.
Tape Slip: simulates worn Tapes/Vinyls.
Stepped or smooth pitch effects.
Internal sequencer.
3 independend envelopes for pitch, filter and volume.
Realtime scope.
80 presets with pitch, wobble or special fx presets.
No clicks and 100% sync with your song.
The tapestop effect duration can be set in note values.
VPS Tapestop is available for Windows and Mac (VST/VST3/AU/AAX) is on sale at a 30% discount until February 16th, 2018. Requires eLicencer dongle.
More information: Plugin Boutique