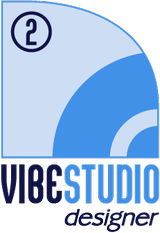 VRSonic has released version 2.5 of VibeStudio Designer, a professional spatial audio design suite comprised of two applications: VibeStation and Profiler.
Together these applications create a one of a kind spatial audio package that provides the ability to compose and render spatial audio scenes to binaural headphones or 2.1, 4.1, 5.1, 7.1, 8.1, or 10.2 loudspeaker display for use in post-production, live audio, exhibition, lecture, immersive theater, or virtual environment systems.

In addition to being Windows 7 compliant, VibeStudio Designer 2.5 updates include a detachable script editor, support for 8 and 10 channel speaker arrays, support for native audio drivers, and numerous changes to the VibeStation user interface. Also new with this release is the addition of a small library of sound effects provided by online sound effect library, SFXsource. In addition, each full license to VibeStudio Designer 2.5 comes with a 35% off coupon to SFXsource.
VibeStudio Designer 2.5 is available to purchase for Windows PC, priced at $595 USD. A trial version is available to download from the VRSonic website.
More information: VRSonic