W.A Production has released version 1.0.1 of InstaChord, a MIDI processing plugin that helps you play chords and chord progressions with ease.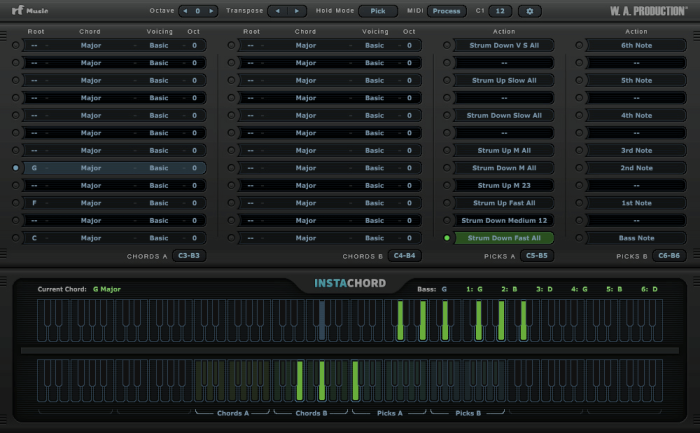 Chord progressions and chords in general are a very important part in all genres of music, especially EDM. EDM having the most dynamic range of chords and elements than most genres. So we get that it is SUPER important to have a catchy and rhythmic chord set up.

InstaChord adds a major ease to creating these catchy chords by basically doing it for you but allowing you to 100% customize how the chords are strummed, what notes are in the progression, velocity, and the octave you want it set it. Below are some of the features that InstaChord comes with with a few details on them.
Changes in InstaChord v1.0.1
Internal Presets Manager – Browse easily through presets directly from InstaChord.
Edited Presets – All presets have now Chords and Picks connected with the same keys, so you can easily browse through them with no need of changing MIDI signal / notes.
Multiple small bug fixes.
InstaChord is on sale at Plugin Boutique for only £10 GBP until May 1st (80% off regular). The update is for registered InstaChord owners.
More information: W.A Production InstaChord