Plugin Boutique has launched a sale on the InstaSeries Bundle, offering discounts of over 90% off on the collection that comprises InstaScale and InstaChord.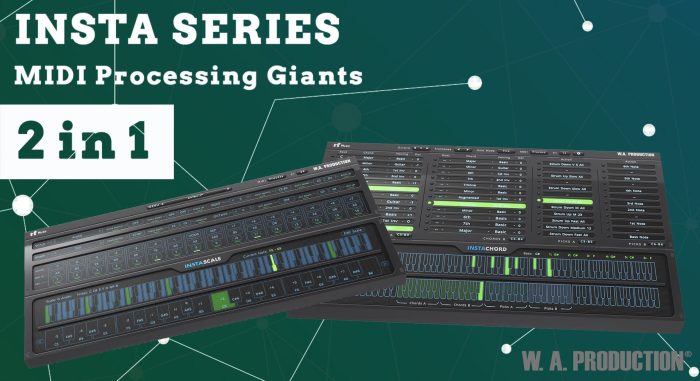 You could spend hundreds on college courses and spend hours on YouTube tutorials learning music theory just so you can try to remember every possible scale and chord progression. Almost impossible. Imagine all that knowledge available in an instant. Designed for those who know, those who are learning and those who get stuck asking the age-old question, "What comes next?"

We offer you, The InstaSeries Bundle. We've combined our most powerful resources InstaScale and InstaChord into one fantastic package. Now with ease, you can access the missing link in that perfect scale or brilliant chord progression

Explore your innermost creativity and rekindle your inspiration with endless combinations and possibilities. Both plugins are user-friendly, clearly labeled and easy to navigate. Since they are lightweight they won't devour your CPU.

As a professional with time restrictions and deadlines who has time to sit and play the guessing game or looking up what the 4th degree of an A major is? Or what the 3rd chord in C major is? Get the perfect scale and the perfect chord in an instant with InstaSeries.
Regularly $89 USD, the bundle is on sale for only $9.90 USD until December 10th, 2018. If you already own one of the plugins, you can upgrade to the bundle for only $7.90 USD.
More information: W.A. Production