W.A. Production has released its new audio plugin Vocal Compressor, an easy to use compressor designed especially for vocals.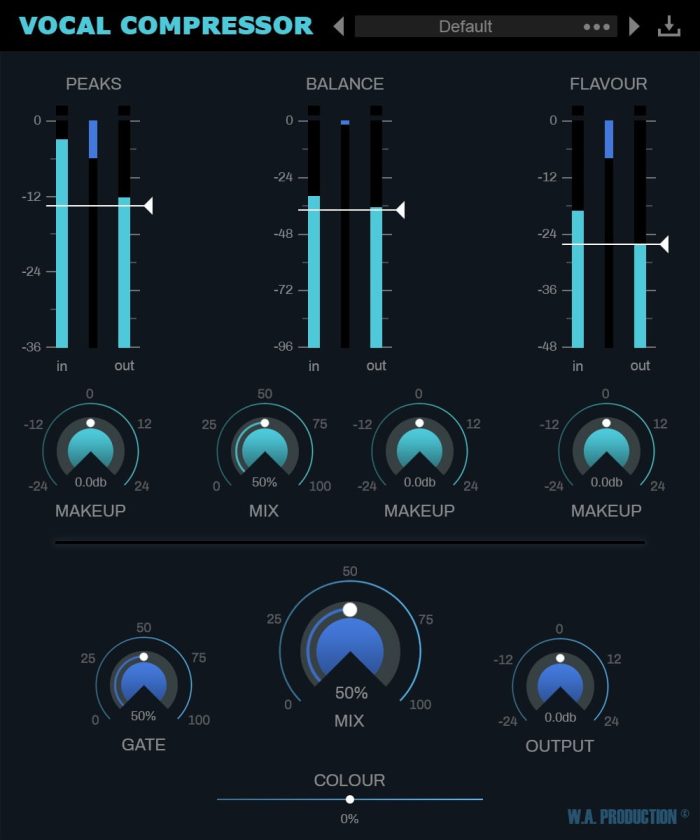 Capturing that perfect vocal take is difficult, but knowing how to process vocals can be even trickier. The first step in the chain is often compression, but with so many different types of compressors to choose from which is the perfect solution for your vocals? We've created Vocal Compressor to solve that problem, featuring a compression chain that's transparent, balanced and adds subtle flavour, colour and grit to make vocals sit perfectly in a mix.

The 3-stage compression passes your audio through 3 distinct types of compressors to tame troublesome peaks, balance dynamics and add flavourful saturation. Throw in gating & colour controls alongside options for parallel compression and you've got an all-in-one compression tool that suits vocals perfectly but will also work well on synths, bass, leads and other audio.
Vocal Compressor features
3 compression stages.
Peaks, Balance and Flavour.
Noise Gate ratio.
Frequency shaping via Colour slider.
Pop & click free bypass.
Responsive & CPU friendly.
Factory presets.
Full PDF Manual & Tutorial video.
Regularly $39.90 USD, the plugin is on sale from W.A. Production and distributor Plugin Boutique at an introductory price of $8 USD until June 16th, 2020.