W.A. Production has launched the Pumping Summer Bundle 2020, a limited time collection of 5 audio effect plugins at a 95% discount.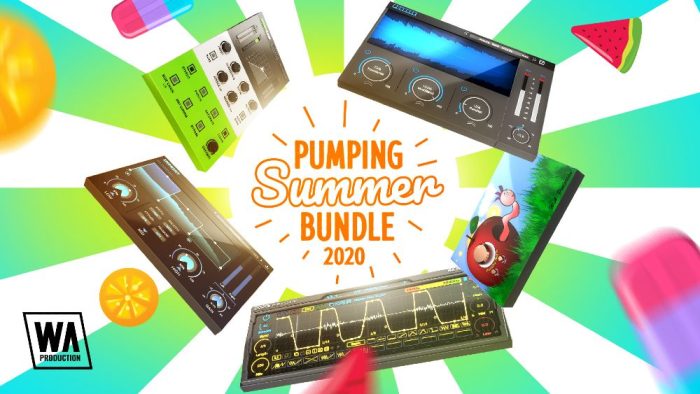 Don't let your mix get kicked down in the mud, punch back with the Pumping Summer Bundle 2020 from W. A. Production. This bundle includes the finest plugins that are all relevant to tightening up that low end and giving it that pristine "pump". Add true and organic sounding dynamics, get that bassline and kick sounding tight and strong, and handle compression like a pro.

These lightweight and user-friendly plugins take all the guesswork out of over-complicated processes. This gives you the results you want quickly and all without compromising quality. This bundle gives you a 3 band transient shaper, multi-band compressor, parallel compressor, dual-mode compressor, multi-band volume shaper, and the highly addictive one punch powerhouse, Punchy Worm.

This offer is hotter than summer and will only last as long, so, why let your tracks sound like a wimp? Give it some power, give it some punch and strut it like a pimp with the Pumping Summer Bundle 2020 from W. A. Production. The leaders in innovative sound design plugins.
Pumping Summer Bundle 2020 includes:
The bundle is on sale from W.A. Production and distributor Plugin Boutique for only £7.95 GBP / $9.90 USD until July 7th, 2020.