W.A Production has released the new What About: Jazz & Blues for Instachord 2 expansion pack, a collection of 40 presets for the InstaChord 2 MIDI processing plugin that helps you play chords and chord progressions faster and easier.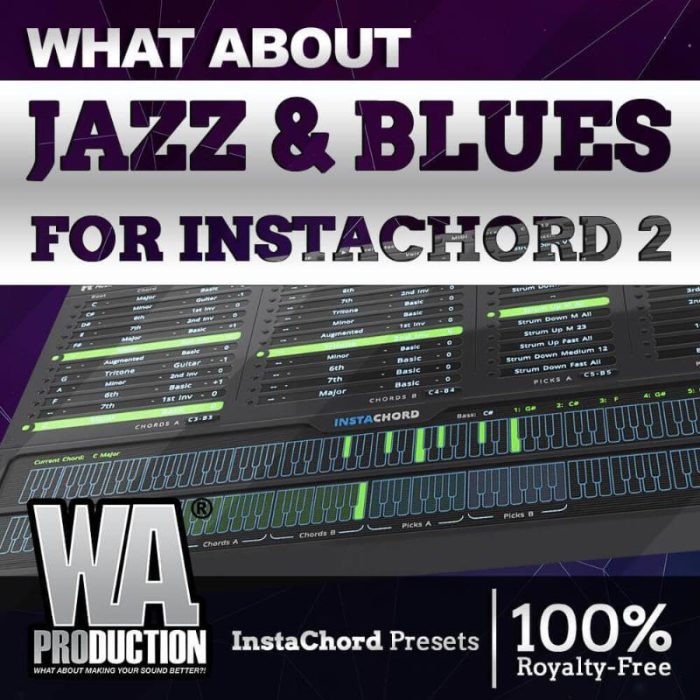 These aren't just random presets. Inside this pack, you will find 40 presets for Instachord that put the most commonly used chords associated with 2 different genres. Blues and Jazz. These presets are an easy one click away references for professional producers and a great tool for beginners that want to learn chord structure and progressions.

A great feature is that you can use all of the presets and still utilize all the existing features of Instachord that you know and love. You can edit by changing the action, the designation, transpose, change the octave and even save your custom changes as a new preset.
What About: Jazz & Blues for Instachord 2 is available for the intro price of £3.95 GBP / $4.90 USD until May 13th, 2019 (50% OFF regular).
More information: W.A Production