Plugin Boutique has launched a sale on W.A. Production plugins, offering audio processing plugins from Pumper and the Helper Series for only £1 GBP / $1 USD, and 70% off the Pumper dynamic processor.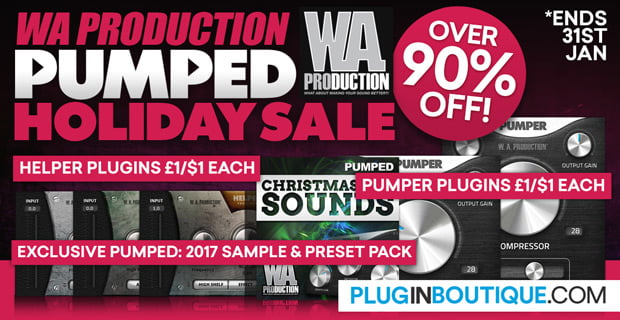 Pumper is a superb all in one audio tool which provides you with killer options to send your productions above and beyond. You can use this amazing Plugin on individual channels or on the master bus, it is so versatile for any style of music!

Get a super high end studio sound with this simple and easy to use plug in, there are so many dimensions and applications in which to use this Plugin.

You can tame high frequencies, as well as control the low-end with the Pumper Compressor. Achieve an 'in your face' vocal/bass sound, or bring out some ambience and FX in your productions.
Pumper (VST/AU) is on sale for just £7 GBP. The individual Saturator, Compressor and Stereo Image modules are on sale for just £1 GBP.
The Helper Series Equalizer, Saturator and Transients modules are also on sale for just £1 GBP each.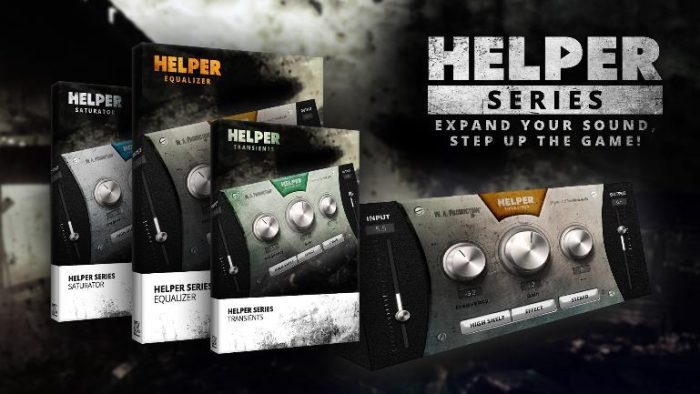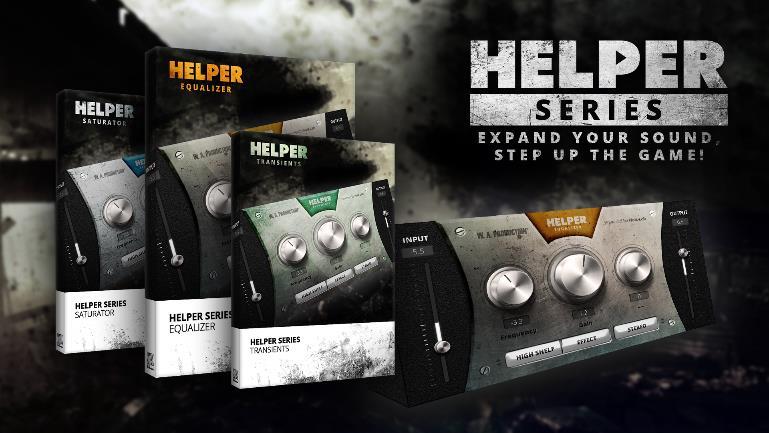 If you're a big fan of W.A Production's killer plug-in – Pumper, then you shouldn't miss out on this series of simple-to-use plug-ins. The Helper Series are designed to bring your music mixing game to the next level and be vital mixing tools for you to add to your arsenal. It doesn't matter that you use it on individual channels or groups or the master channel, it guarantees to bring good results to your music.

Give your music an opportunity to stand out from the rest with these simple-to-use yet versatile plug-ins as we have carefully designed them to ensure that they are worth it and bring magical results to your song.
Furthermore, a free ComBear dynamic parallel compression effect plugin has been released.
ComBear aims to bring an amazing sound and feel to drums, synth, vocals and anything else you can think of.
ComBear is packed full of incredible features like; Compress, Mix, Input Gain, Make-Up Gain and Bypass. By adjusting the Compress knob, you increase the Parallel Compression that ComBear adds to the element from value 0 to 100.

Bypass ComBear's effects on an element by flipping the Bypass switch, correct the Make-Up Gain that is altered based on how much compression you add to the element by adjusting the Make-Up Gain, adjust how much gain comes in from the element by adjusting the Input Gain and finally adjust how much of ComBear you hear on the element with the Mix knob. The Idea behind this plugin was of course Parallel Compression.
ComBear is a free download for Windows and Mac (VST/AU).
If you're looking for some fresh new sounds, there's also Pumped: Christmas 2017 Sounds, a sound pack featuring a collection of drum hits, melody loops and synth presets for Serum and Massive.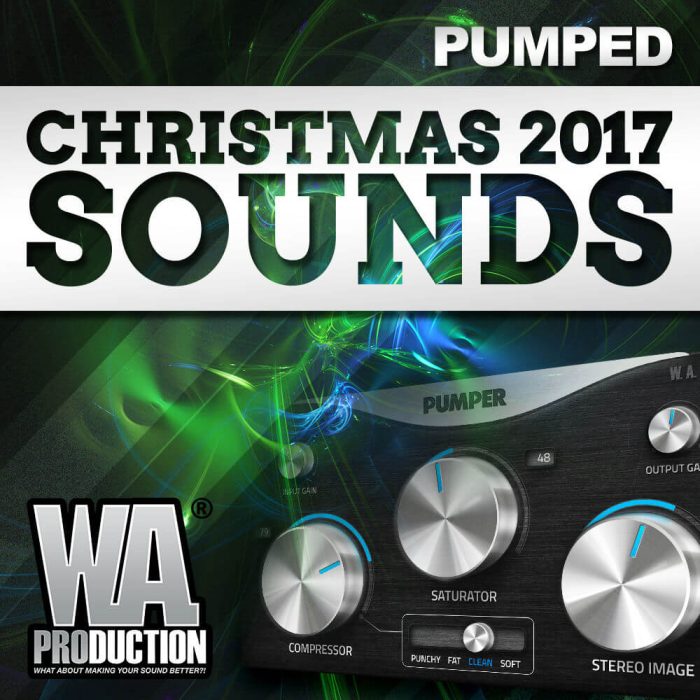 Pumped: Christmas 2017 Sounds isn't only centered around one genre; it has content in 7 total genres! From Brazilian Bass to Dubstep, Future Bass, Future Pop, G House, Hybrid Trap and Melodic Dubstep. All of these genres are a huge part of the EDM Industry and are must-make genres in order to get your name out there. Pumped: Christmas 2017 Sounds is a massive compilation of our most amazing Samples and presets money can buy. 2017 was an amazing year for us, and the EDM Industry overall, the number of crazy and amazing content that we released over this past year has been one amazing ride. Pumped: Christmas 2017 Sounds is a must-have pack to be on the level of professionals. It has those amazing, crisp Samples and Presets that will boost your production value to a whole new level.

Pumped: Christmas 2017 Sounds will assist producers in the fundamentals of Sound Design and Melody Arrangement. It will show producers how to mesh the perfect MIDI melody with the perfect sounding preset that will allow producers to put these Presets write into their projects. Pumped: Christmas 2017 Sounds is a must-have pack, and we can't wait to see the amazing things you guys create with its contents.
Pumped: Christmas 2017 Sounds features
244 Serum Presets.
61 Massive Presets.
25 BONUS Kicks.
25 BONUS Snares.
26 BONUS Melody Loops.
100% Royalty Free.
The sound pack is on sale for £1 GBP (regular price £19.60 GBP).
The sales promotions end January 1st, 2018.
More information: Plugin Boutique / W.A. Production