Warm Audio has announced the release of its latest microphone. The WA-67 is based around an all-brass custom re-creation of the '67-style capsule, an EF86 tube and custom Lundahl transformer.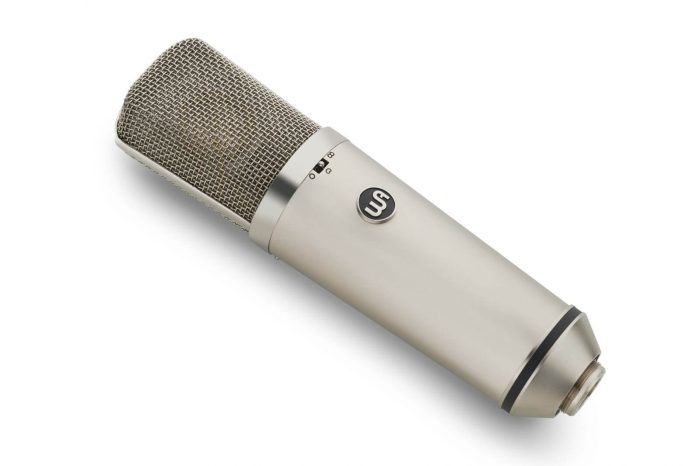 The WA-67 is designed to capture all of the vibe and magic that made the original design one of the most revered mics on the planet.
The original '67 became one of the most sought-after and widely-used studio microphones of its time, recording a massive collection of some of the most memorable songs of the last 50 years – we're talking about classic tracks from artists as varied as The Beatles, Led Zeppelin, The Temptations and Nirvana! The original mics are still sought after, but they can command upwards of $8000 for a pristine unit, putting them far out of reach for most recordists.

Thankfully, Warm Audio has now changed that scenario with the release of the new WA-67! Based around an EF86 pentode tube and having the same smooth and creamy tone of the original, the WA-67 excels at recording just about anything that you put it in front of, and it may immediately become your go-to choice for vocals, guitars, drum toms and overheads, pianos, brass and strings.
WA-67 features
SPECIFICATIONS .
Large diaphragm studio condenser microphone.
Faithful re-creation of the classic '67-style pentode tube circuit.
EF86 pentode tube for creamy smooth clarity and brilliance.
Custom large-core transformer from Lundahl Sweden.
Custom all-brass large K67-style vintage capsule re-creation.
Gold-sputtered Mylar diaphragm, 6 microns thick.
High-bandwidth polystyrene capacitors.
Boutique capacitors from Wima and Solen.
Nickel-plated brass microphone body and headbasket .
Premium 7-pin audio cable from Gotham Switzerland .
Polar Patterns: Cardioid, Omni, Figure-of-Eight.
Switchable hi-pass filter .
Switchable -10 db pad.
Frequency response: 20 Hz – 20 kHz.
Rated impedance: 200 ohms.
Rated load impedance: 1kilohms.
Equivalent noise level (A-weighted): 17 dB-A.
Maximum SPL for THD 0.5%: 138 dB.
Signal to noise ratio (A-weighted): 78 dB.
Includes wood box, shockmount, hardmount, power supply, 7-pin mic cable.
The WA-67 has a MSRP of $899 USD.
More information: Warm Audio