Wagsrfm has announced the release of the Galbanum Custom Wavetable Collection, a collection of sounds for the Falcon hybrid instrument by UVI and the Serum wavetable synthesizer from Xfer Records.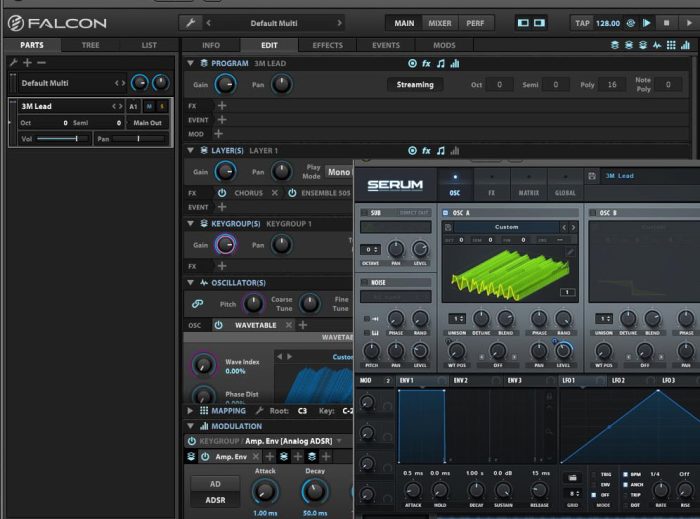 328 Brand New Sounds For The Incredible Falcon
275 Brand New Sounds For The Incredible Serum
Plus 300 Wavetables For Each Designed From The Galbanum Waves Collection

Falcon Contains 34 ARP/SEQ, 23 Bass, 38 Bells, 18 FX, 18 Keys, 57 Leads, 15 Multi, 56 Pads, 28 Plucked, 41 Synths

Serum Contains, 28 ARP/SEQ, 20 Bass, 34 Bells, 15 FX, 17 Keys, 49 Leads, 49 Pads, 26 Plucked, 37 Synths

Demos for Falcon and Serum contain more than 60 of the 603 combined presets and were made with no external FX. Just compression and limiting to even out levels and prevent clipping.
Most patches have some form of mod wheel modulation. Some subtle and some not so subtle.
Galbanum Custom Wavetable Collection for Falcon and Serum is available for purchase for $50 USD for a limited time.
The Falcon pack and Serum are also available separately for the introductory price of $35 USD and $25 USD, respectively (regular $49.95 USD and $39.95 USD).
More information: Wagsrfm