Robbie Dingo has created a Second Life sim of Van Gogh's The Starry Night.
Robbie says:
Ever looked at your favorite painting and wished you could wander inside, to look at it from different perspectives? Spend a single day in one of mine, from early sunrise on a new day, to dusk when lights come on in cosy homes; through a peaceful night, till morning.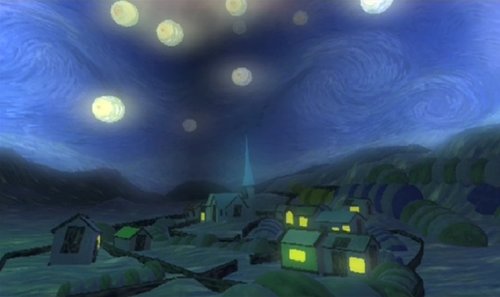 Check the New World Notes blog for more info on how Watch the World(s) was done.
High resolution videos can be downloaded from Robbie's Blog.