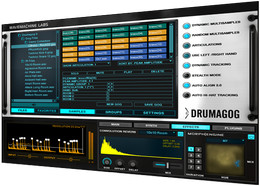 WaveMachine Labs has announced a limited time Drumagog upgrade offer.
WaveMachine Labs is continuing its summer sale, offering Drumagog 4 to 5 upgrades for only $89! Now is the chance for Drumagog 4 customers to save on upgrading to Drumagog 5 with this great price.

Drumagog 4 owners can check their account for specific upgrade links at www.drumagog.com/profile. Limited Time Only!
More information: WaveMachine Labs