At NAMM 2013, Waves has announced the upcoming release of the Manny Marroquin Signature Series Collection.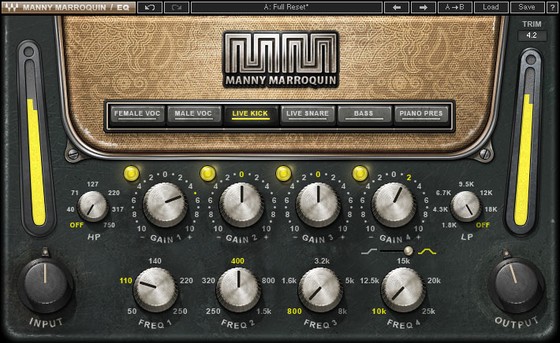 Waves Audio (booth 6824) announces the Manny Marroquin Signature Series Collection, custom plugins developed in collaboration with GRAMMY® Award-winning mix engineer Manny Marroquin (Rihanna, Maroon 5, Shakira).

The collection consists of six plugins: Delay, Reverb, EQ, Tonal Shaper, Distortion and Triple D (DeEsser, DeHarsher, DeBoxer).
Waves has also announced the GEQ Graphic Equalizer plug-in for Windows and Mac.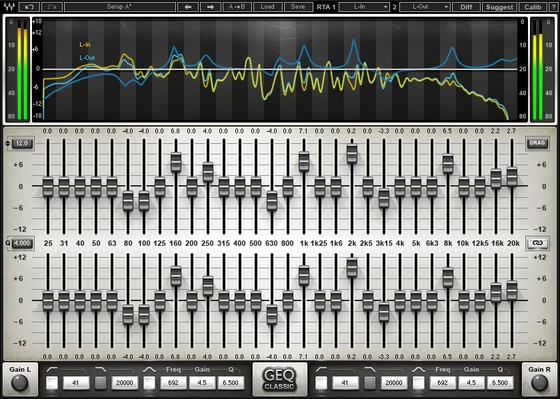 Developed primarily for live users (but sure to find a home in the studio as well), GEQ features selectable cut and boost at 1/3 octave intervals, using two unique filter types.
GEQ features
Classic component with proportional Q.
Modern component with independent non-interactive filter types.
30 ISO bands.
6 dB, 12 dB, 18 dB selectable cut & boost.
Independent HPF, LPF and a parametric bell per side.
Zero latency.
2 input RTA with external input options.
RTA input difference mode with auto-suggest function.
Link L/R.
Touch Support with Fader Draw functionality.
The Manny Marroquin Signature Series Collection and GEQ Graphic Equalizer Plug-in will be available soon with pricing TBA.
More information: Waves