Waves Audio has announced the addition of MOTU support to its Waves SoundGrid BR1, a device bridging AVB and Waves SoundGrid networks. This now enables Waves real-time plugin processing on any MOTU-based AVB network with MOTU's AVB-enabled audio interfaces.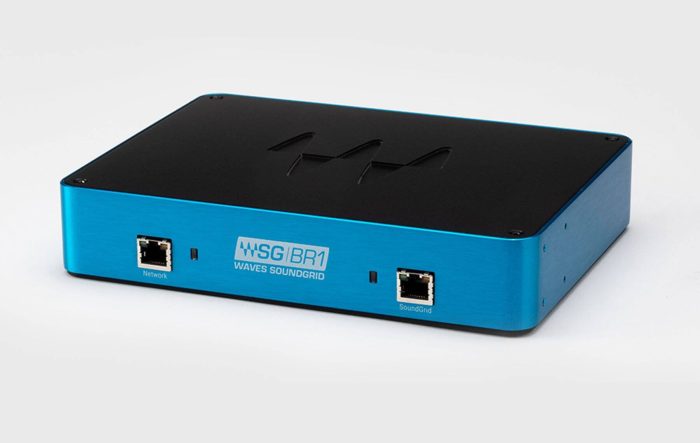 The Waves SoundGrid BR1 is an AVB-to-SoundGrid bridge that adds real-time audio processing capabilities to AVB networks and improved sound quality in AVB setups. Now, BR1 is compatible with MOTU AVB systems.
Waves SoundGrid BR1 allows you to integrate the power of Waves' award-winning plugins into your AVB network. This rack-mountable unit enables you to stream up to 64 audio channels between Waves SoundGrid and AVB protocols. It provides improved synchronization, audio processing at ultra-low latency, and reliability for switched Ethernet networks.
Suited for studio or live use, SoundGrid is an audio protocol for real-time audio processing and networking at near-zero latency. It gives you access to an impressive catalog of audio plugins that will enhance your sound production. From solving audio issues to adding vibe and character, introducing Waves plugins to your network will give your sound clarity, color and impact.
Waves SoundGrid BR1 features:
Up to 64 SoundGrid audio channels.
Up to 64 AVB channels.
Supported sample rates: 44.1-96 kHz (MOTU).
Clock source: SoundGrid/AVB.
1U half-rack (rack ears included).
Now supports MOTU and PreSonus AVB networks.
The SoundGrid BR1 costs $900 USD.
More information: Waves Audio