Waves Audio has announced that its last Holiday Deals offer has been extended.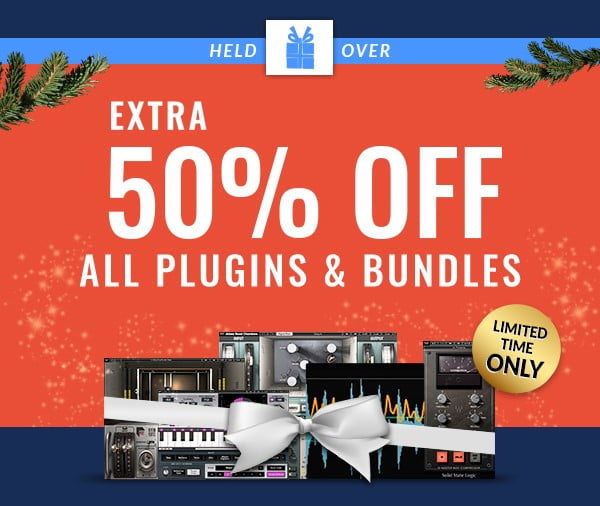 This New Year, keep your mixes warm and shimmering with fresh plugins & bundles.
The sale includes popular plugins such as Abbey Road TG Mastering Chain, Center, Waves Tune Real-Time, InPhase, CLA-76 Compressor / Limiter, SSL G-Master Buss Compressor and the new Flow Motion FM Synth.
Until January 7th you can save 50% off a purchase of any Waves plugin, bundle, upgrade or application with coupon code HALFOFF at checkout.
More information: Waves Audio