Plugin Boutique has launched a limited time sale on CLA Drums, a multi effect plug-in for drums by Waves.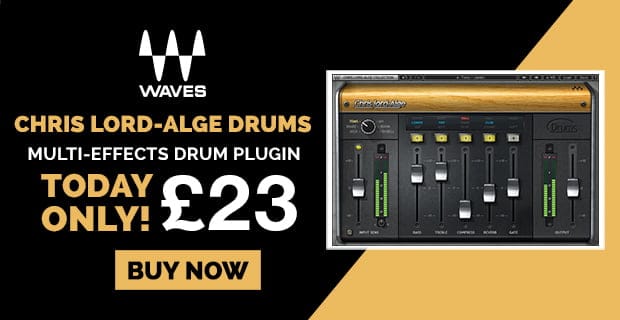 Chris Lord-Alge on CLA Drums: "One of my favorite activities is to work on drums. When creating the CLA Drums plugin, I had one thing in mind: Anyone who uses it can get a great drum sound for any song and any mix and just have fun!

There are six different modes: Kick, Snare, Toms, Overheads, Room and, of course, my favorite, Cowbell. There are three color-coded presets for bass EQ, treble EQ, compression, and reverb, plus a noise gate so you can even get rid of leakage. The faders let you control the amount of each effect and, especially important for drums, we've included a phase switch so you can find the best setting for the kit."
The CLA Drums plug-in is available from Plugin Boutique for £23 GBP through July 23rd, 2015.
More information: Plugin Boutique / CLA Drums