Waves Audio has revealed this year's Black Friday freebie Berzerk Distortion, a plugin designed for wild, deranged, creative distortion.
Berzerk comes with 10 all-original distortion shapes, advanced feedback, pitch, dynamics, sidechaining and M/S options for versatile experimentation—plus the 'Go Berzerk!' button for randomized, unpredictable distortion madness.
When you're producing a new beat, playing around with a synth line, or putting together song ideas on the fly, you often need that kick of inspiration, that sound which redefines the project and takes the music forward. We developed Berzerk to help you do that.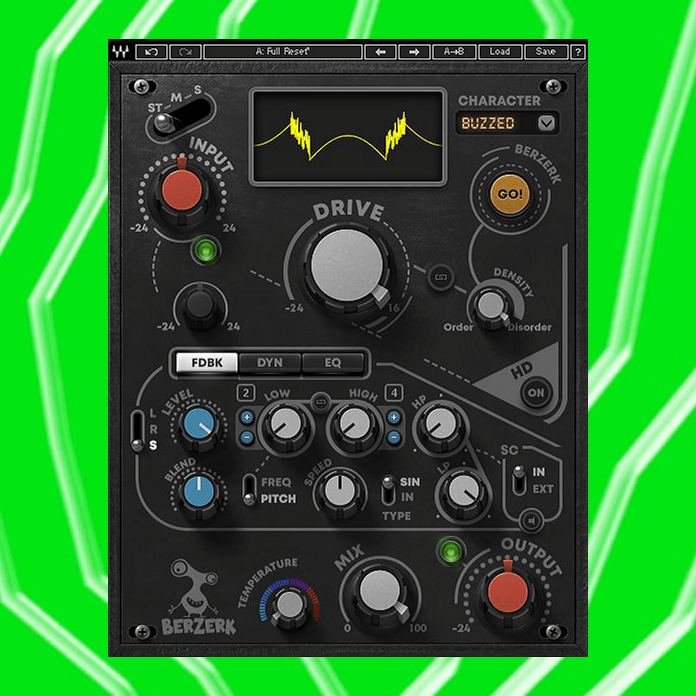 Berzerk Distortion features
Creative distortion plugin designed to inspire musical ideas.
10 original distortion shapes with wildly different personalities.
'Go Berzerk' button to surprisingly randomize each distortion shape.
Versatile Feedback oscillation section with pitch/speed controls, int/ext sidechaining & more.
Dynamics section to gate, expand or ride the input into the distortion.
M/S processing: distort only mids or only sides, leave the rest clean.
Temperature control to set overall signal color & warmth.
Presets by Grammy-winning mixers Lu Diaz, Dave Pensado, more.
The plugin is available to download for free for 24 hours only.
More information: Waves Audio