Waves Audio has announced a new Mixer's Toolbox Flash Sale, offering a discount on all its vocals audio plugins for a limited time only.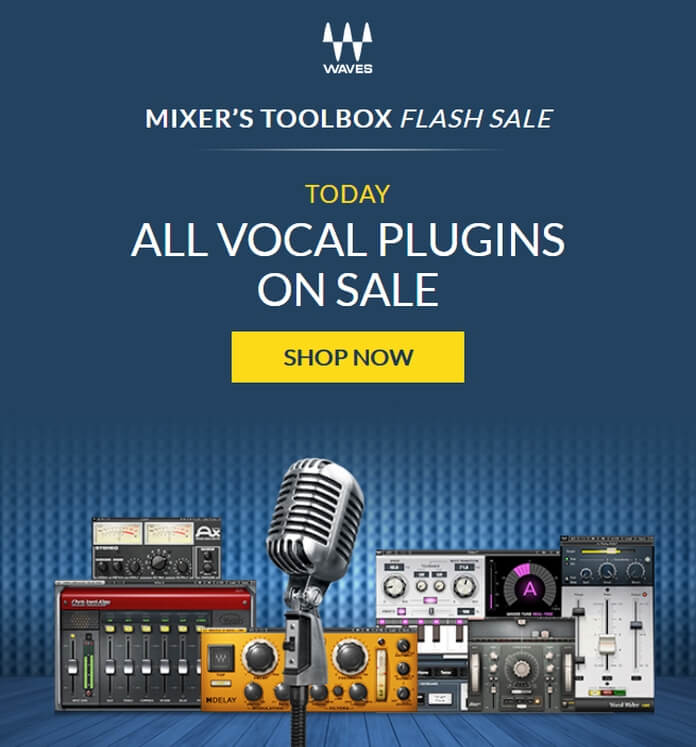 From essentials like Vocal Rider and Renaissance Vox to favorites like CLA Vocals and Reel ADT, Waves offers a wide range of plugins for vocals to suit any singer or scenario.
The promotion includes the following plugins:
CLA Vocals.
Vocal Rider.
Renaissance Vox.
Waves Tune Real-Time.
Greg Wells VoiceCentric.
Maserati VX1.
DeEsser.
Waves Tune.
DeBreath.
Manny Marroquin Triple D.
Renaissance DeEsser.
JJP Vocals.
Butch Vig Vocals.
Waves Tune LT.
Sibilance.
The King's Microphones.
Eddie Kramer Vocal Channel.
CLA-2A Compressor / Limiter.
CLA-76 Compressor / Limiter.
Aphex Vintage Aural Exciter.
Reel ADT.
H-Delay Hybrid Delay.
Dugan Speech.
The offer expires soon.
More information: Waves Audio