Waves has launched Pusher, a high-end multiband sonic enhancer with a limiter/clipper, created with pioneering electronic duo Infected Mushroom.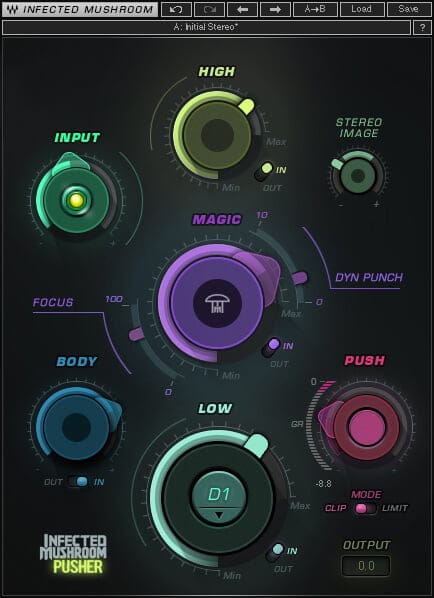 Pusher brings together high-end processing and Infected Mushroom's decades of mixing experience to give you enormous possibilities for boosting frequencies, enhancing sounds, and mastering full tracks for any genre or style. Whether you're preparing your music for a release or to play out in clubs, you can use Pusher to add grit to your drums, add brightness to your instruments or push your whole mix to the max – all in a matter of seconds. Pusher is also low-latency, so you can freely use it in the studio or live on stage.

We wanted to combine our mixing and mastering tricks that we've been working on for 20 years into one plugin. Pusher will make almost anything sound better in a matter of seconds." – Infected Mushroom
Pusher features
Created with leading electronic duo Infected Mushroom.
Infected Mushroom's "secret mixing sauce" in a single plugin.
All-in-one multiband sonic enhancer.
Includes clipper/limiter.
Perfect for instruments, busses and full mixes, and for preparing your music for live venues.
Can be used for mixing and mastering in all genres.
Pusher is available for purchase for the introductory price of $29 USD (regular $49 USD).