Waves Audio has launched a sale on the PRS SuperModels guitar amp simulation plugin.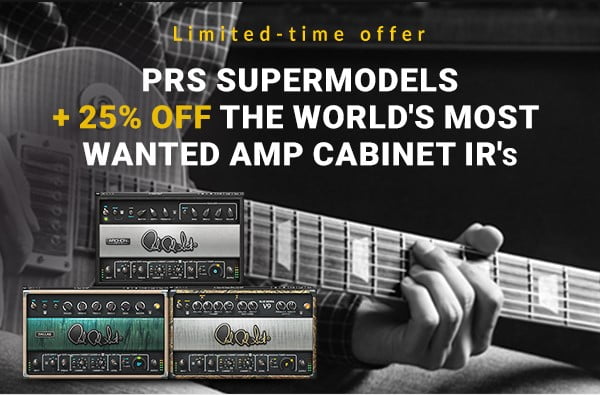 Created in collaboration with Paul Reed Smith, the Waves PRS SuperModels plugin superbly models three high-end PRS guitar amps: the coveted PRS Archon, the legendary PRS Dallas, and the ultra-rare PRS Blue Sierra/V9.
Did you know you could easily load any third-party cabinet IR's inside the Waves PRS SuperModels guitar amp sim? You can even combine your two favorite IR's at the same time for dual cabinet action!
Until March 13 you can get PRS SuperModels for a special discount price of $49 USD.
Additionally, you can get 25% off Lancaster Audio's authentic IR's of cabinets by Fender, Marshall, Mesa/Boogie, Orange, Vox & more. Use coupon code L@NCSTR25 at checkout to take advantage of this offer.
More information: Waves Audio