Waves has introduced Reel ADT, an artificial double tracking effect plug-in for Windows and Mac.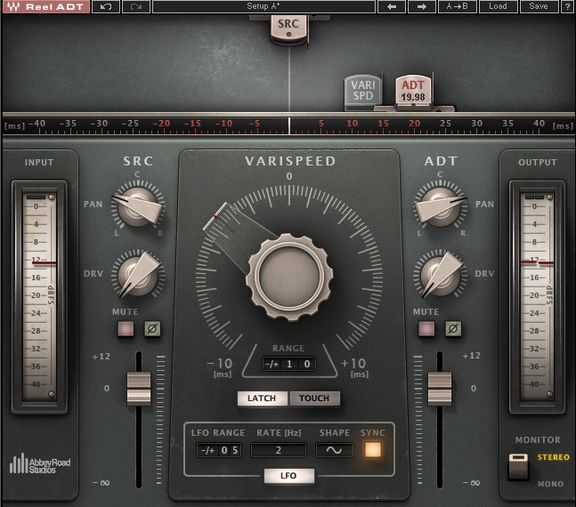 Waves/Abbey Road Reel ADT is the first plugin to successfully emulate Abbey Road Studios' pioneering process of Artificial Double Tracking.

The effect that became an integral part of Abbey Road's signature sound was initially created at the famed studios in the 1960s to meet the needs of some very special clients: The Beatles.

All the character, depth and panoramic sound of this inimitable classic effect can now be created digitally, simply and for real: Reel ADT.
Reel ADT features
Developed in association with Abbey Road Studios.
Genuine tape-sounding ADT plugin.
For the first time ever, a full exact recall automation of the ADT effect.
Different tape sounds for source and ADT signals.
Exclusive 2-voice component.
Separate drive control for each path.
Manual and automatic control MIDI-assignable manual control for the most authentic user experience possible.
Reel ADT is available to purchase for the introductory price of $99 USD for Native (regular $200 USD) / $300 USD for Soundgrid.