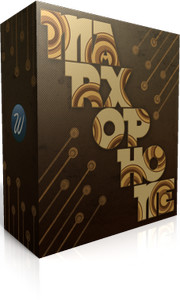 Wavesfactory has announced Marxophone, a zither sound library for Native Instruments Kontakt.
The Marxophone is a fretless zither that has four sets of chord strings to be strummed with the left hand and two octaves of double melody strings, which are struck by metal hammers activated by the right hand.

The hammers are mounted on spring steel and produce a mandolin-like sound from repeated bouncing on the strings, hence the name mandolin-guitar-zither sometimes applied to the Marxophone. The sound of the Marxophone is also reminiscent of the various types of hammered dulcimer in music traditions world-wide.
Marxophone features
Played with spring steels, pick and fingers.
All major and minor chords sampled.
4 velocity layers.
4 round robin (repetitions).
Release noise also with multivelocities and 4 round robin.
Mono and Stereo WAV files 44.1 kHz 24 bits.
Full natural decay.
Custom Script.
Control volume of all mics and articulations.
Hi quality mics, preamps and converters.
Kontakt 3.5 and superior.
Full version required. Kontakt Player will run in demo mode.
More than 4 Gb installed, 2Gb downloaded.
The Marxophone library is available to purchase for 14.95 EUR.
More information: Wavesfactory / Marxophone