Wavesfactory releases Retro Keys I, a Kontakt library featuring 3 keyboards from the 70s.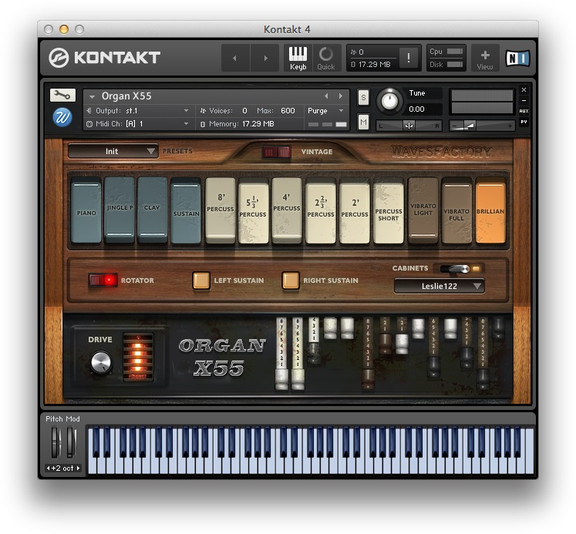 Retro Keys I is a collection of 3 libraries based on famous keyboards from the 70s. Perfectly replicated with all the original features and more.

The Compac is an electric piano made by Crumar in 1972 that features 3 piano sounds (piano, honky tonk and clavichord). Noise, envelope and cabinets also available.
The Orchestrator was also made by Crumar in 1975, is an electric piano and a "string machine" with a brass simulator. Bass, brass, piano, clavichord, violin, cello; with vibrato, cabinets, noise, envelope and presets.
The Organ X55 is a clonewheel made by Elka also in the 70s. Features 2 keyboards with 1 drawbar each, 3 piano sounds with optional sustain, percussion, 2 vibrato types, brilliance, cabinets, rotator, tube drive and a set of presets (including random values).

All keyboards have an option called "vintage". When it's active some effects are applied to give a very nice vintage vibe to the sound (tape distortion, compression, wow, flutter and speed variations). We love it and we're sure you'll love it too.
The library is available for the introductory price of 9.95 EUR until November 1st, 2014 (regular 19.95 EUR).
More information: Wavesfactory / Retro Keys I