Wavesfactory has released The Tack, a recreation of the "Mrs Mills", a tack piano from Abbey Road Studios with which The Beatles, Elliot Smith and many others recorded some of their tracks.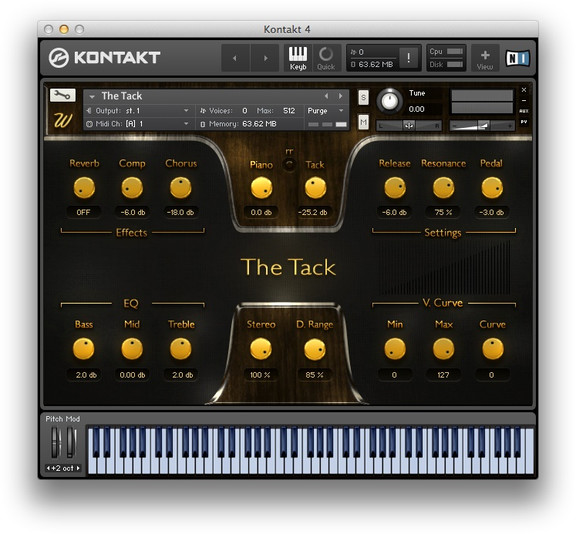 A tack piano (sometimes referred to as jangle piano, junk piano, honky-tonk piano or harpsipiano) is a permanently altered version of an ordinary piano, in which tacks or nails are placed on the felt-padded hammers of the instrument at the point where the hammers hit the strings, giving the instrument a tinny, more percussive sound.

What's nice about the library is that it relies on an ordinary upright piano and you can add the amount of "tack" sound you want.

Recorded with 3 velocity layers, 3 round robin, time-based multi-release samples, pedal noise, sustain resonance, velocity remapping, EQ, reverb, chorus and compressor effects, all controllable from the brand new interface. State of the art scripting for perfect response of the instrument.
The Tack is available for purchase for the introductory price of 9.95 EUR until March 1st, 2015 (regular 19.95 EUR). This library is free for current W-Honky users. Requires full version of Kontakt 4.2.4 and above.
More information: Wavesfactory