We Sound Effects has announced the release of the We Sound Effects Bundle 2020, featuring a collection of over 25GB of high quality sound effects taken from various sound libraries.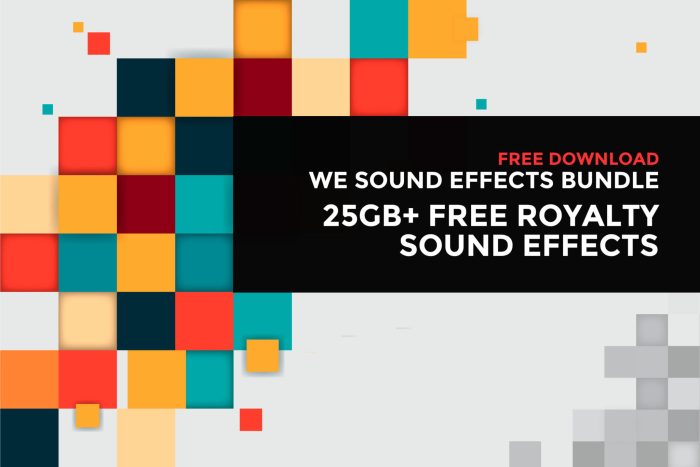 The collection includes ready to use sound effects for games, films and multimedia projects. You can use these royalty free sound effects on commercial and non commercial projects.
Voices, Creatures, Monsters, Animals, Vehicles, Videogame, Horror, Sirens, Ambiences, Backgrounds, Waterfalls, Rain, Rivers, Wind, Doors, Foley, Impacts, Whooshes, Sci-Fi, Atmospheres, Drones, Textures Sounds and much more.

Includes sounds from the following sound designers, foley artists & field recordist at We Sound Effects: Alex Retsis – Articulated Sounds – Chemical Sounds – Edible Audio – Federico Soler Fernandez – Fly Sound – Gain Walkers – Glitchedtones – KEDR – Lukas TVR – Matias MAC SD – Mechanical Wave SFX – Phonography – RZ Post – Sculptunes – Smart Sound FX – Sonic Bat – Sound Ex Machina – Sound FX Wizard – Sound Sover – Soundbits – Systematic Sound – The Sound Pack Tree – The Work Room Audio Post – Thibault Rouslet – West Wolf
The bundle is a free download from We Sound Effects.
Furthermore, you can win 326GB+ of high quality sound effects and Digital Brain Instruments All-In-One Bundle in a Summer Giveaway contest, which runs until July 30th, 2020.
More information: We Sound Effects