Westwood Instruments has released a new Kontakt Player-powered instrument library featuring the sounds of a rare vintage classic electric piano, reinvented for today.
With only a small handful ever made, this 1970s electric piano was specifically made for use in the home. The sound you know and love with some added warmth and a unique mojo. The traditional sound of this rare piano has been captured with our reputed attention to detail. We also recorded an innovative technique of meticulously hand-muting the metal tone bars, unlocking a distinct percussive sound which is unlike any other electric piano.

Included are a set of complimentary textural sounds, crafted from the original recordings which take this classic electric piano into a completely new and exciting space.
Electric Home Piano was built with Westwood's freshly designed Evergeen framework, a universal engine and interface for its acoustic and orchestral based sampled instruments.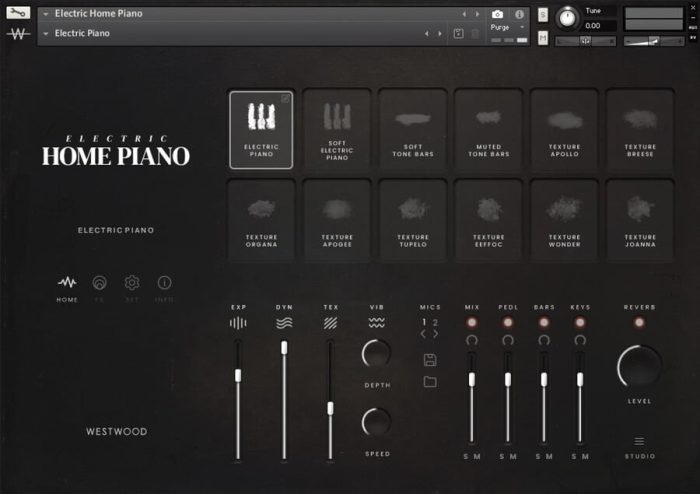 Electric Home Piano features
A seriously rare electric piano: Estimates as low as only 25 ever made.
2 techniques of hand-muting the tone bars, creating a unique percussive sound.
8 textures created from the source recordings.
3 mic positions plus a production-ready mix.
Tape samples recorded directly from the electric piano's built-in cassette deck.
Separate controls for the key noises, tone bars and sustain pedal.
The instrument library is on sale for the intro price of 35 USD/EUR or £29 GBP until May 18th, 2023 (regular 59 USD/EUR or £55 GBP).
More information: Westwood Instruments