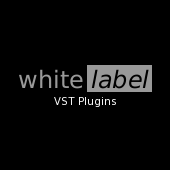 whiteLABEL has announced a Mini Group Buy as part of the final week of its February promotion.
here's the deal :

1) : buy any plugin with a sale price of £10 or more to join the gb.
2) : once 10 people join – you get to choose any other plugin for free.
3) : once 20 people join – you get to choose another plugin for free.
4) : once we've got 30 joiners, or we hit March 1st – the offer closes.

how to participate :

easy – select a plugin priced £10 or more over at the whiteLABEL shop and then post over at the kvr GB thread saying what you just bought and what you'd like as freebies when we hit the thresholds.

simple really.

but wait … if we hit 30 joiners … one person will be selected *at random* to receive the full pack E – 18 whiteLABEL plugins – everything – (this bundle is in the sale for £100 at a huge reduction already …)
The group buy is available until March 1st, 2011.
More information: whiteLABEL