Audio Plugin Deals and Sound Yeti have teamed up for a giveaway in which you can win one of Sound Yeti's virtual instruments.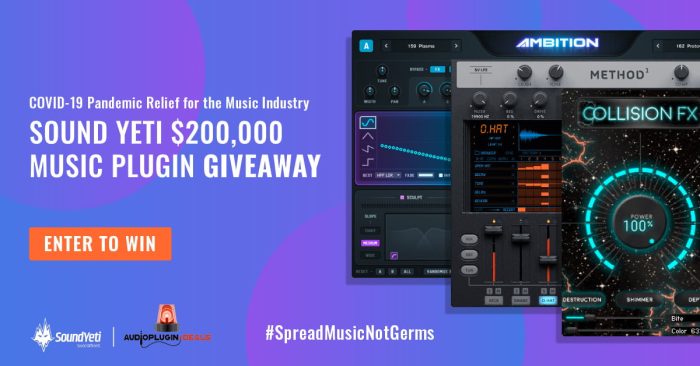 In support of musicians, composers, producers and music makers worldwide that have been impacted by the COVID-19 pandemic, Sound Yeti in partnership with Audio Plugin Deals is giving away $200,000 (MSRP) worth of musical instrument software.

More than 1000 winners will be awarded an NKS ready Kontakt virtual instrument made by Sound Yeti. #SpreadMusicNotGerms
For a chance to win, simply fill out a form on the giveaway page and you could be on of the 1,000 lucky winner of the Method 1 virtual drum machine for beat makers, Collision FX cinematic scoring tool, or the upcoming Ambition big picture synth engine.
The giveaway ends May 22nd, 2020.
More information: Audio Plugin Deals