WOK has announced the release of PITCHD, the latest in its series of free one-trick-pony effect plug-ins for Windows.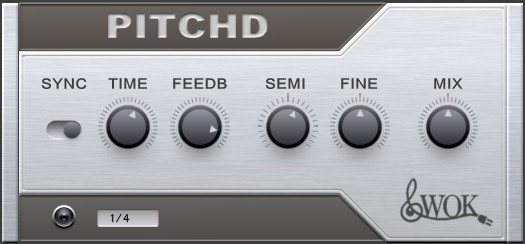 PITCHD is a delay plugin with a pitch shifter in the echo path. So each echo is pitched up or down according to the fine tune or semitone knob.

The delay time can be set in milliseconds or synced to host, and the plugin can be used as insert or send effect.

Let the echo's pitch drift away softly with a slight detune or up or down by a maximum of one octave to create strange effects.
PITCHD for Windows (VST) is available as freeware.
More information: WOK