WOK has announced REFO-D, a free delay effect plugin for Windows.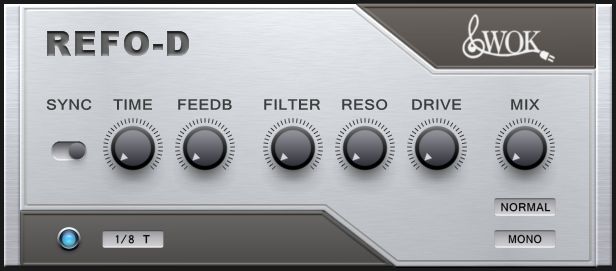 I like plugins that are neatly arranged and easy to use for simple tasks, instead offering 20 panels with 300 knobs

So I will do some of these one-trick-ponies, as my free time allows.

#1: REFO-D, a delay with a reverse-forward output option and a stereo panner.
Also featuring host sync, a filter in the feedback path and distortion.
REFO-D is available to download from WOK's Facebook page (no like required).
More information: WOK (Facebook)