WOK has released VSMINI, a free vocoder effect plugin modeled after the Sennheiser VSM201 vocoder.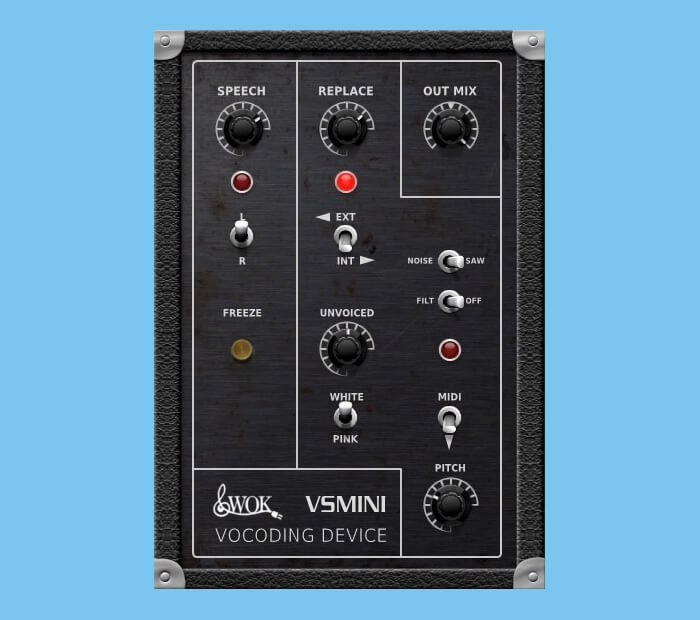 A Vocoder with 20 bands and the sound of the famous Sennheiser Vocoder (used by Kraftwerk and others).

This is a simplified version with less controls for easier usage. Modulation and carrier signals are fed into it by the left and right channel of the stereo input.

There is also an internal oscillator for use as the carrier with saw and noise waveform and optional MIDI control.
VSMINI is a free download for Windows (32-bit VST).