Wusik has announced an update to Wusik EVE (Electronic Vintage Ensemble), a complex synthesizer with multiple options.
Version 5.1.2 comes with a new default skin, a new installer and some fixes and improvements.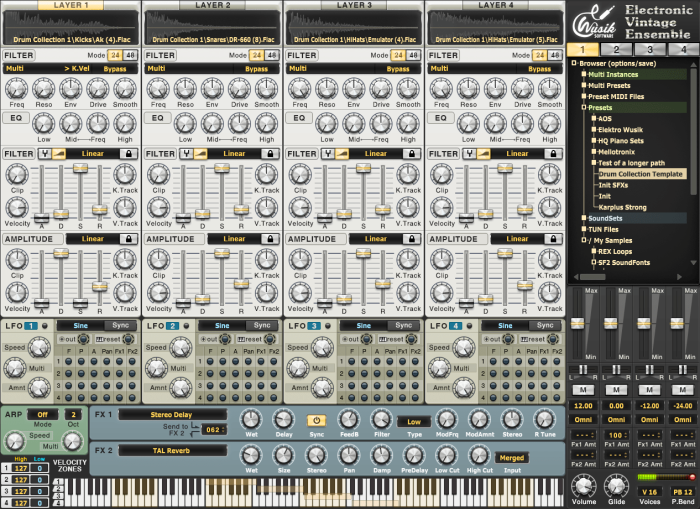 Changes in Wusik EVE v5.1.2
Complete new Installer with Uninstall option.
New Standalone (EXE) Applications (32/64 bits) running in native code (no longer using SAVIHOST).
Fixed a problem with the pedal volume. Now the user settings XML file will always record the last pedal value when you exit and re-use that when you open again.
New Default Skin by Flavours of Lime.
New ZOOM In and Out options for the whole interface (click the Wusik logo).
New Skin options used by the skin above. Check the Skin XML file for details.
Wusik EVE V5 is available for $49.95 USD. It is also included in various bundle options.
More information: Wusik