Xfer Records has released new beta updates of the Serum wavetable synthesizer instrument.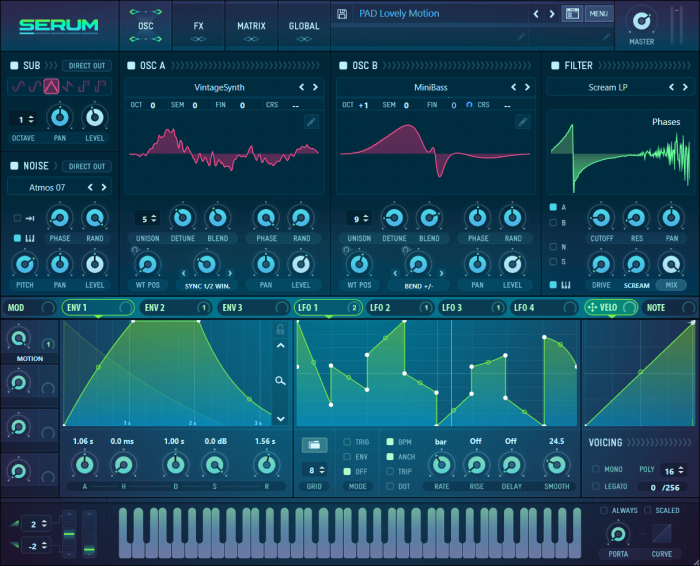 The version 2.3 beta includes the Promethium Skin by Lance Thackeray as a second factory skin (pictured above), a resizable interface, new distorted comb filters and scream filter, preliminary MPE support, preset hybridize to randomly combine part of several presets, and lots more.
Existing users can view the release notes and download the latest beta version from their Xfer account.
New users can purchase Serum for $189 USD from Xfer and distributor Plugin Boutique.
Note that Plugin Boutique also has a Xfer Serum+ Bundle which includes the synth plugin alongside Producertech's Cutting Edge Sound Design with Serum course and two sound packs, priced at only $214.79 USD (nearly $60 USD savings).
Echo Sound Works takes a look at some of the new features in the video below.