Xhun Audio has released an update to its LittleOne analog modelling synthesizer instrument.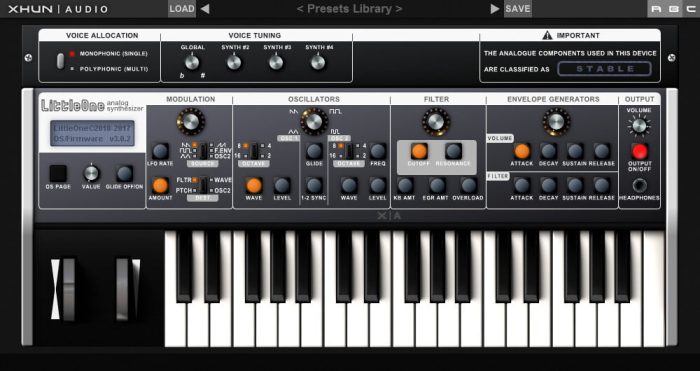 The update brings support for all commercial Expansions from Xhun Audio, as well as low-level code improvements for the GUI for the upcoming multi-sized GUI support feature.
The new Northern Stars expansion has been released as well. It includes 63 presets.
Northern Stars (Expansion for LittleOne) is a collection of beautiful, evocative presets that will take you to a fantastic journey into alien worlds, endless canyons, distant stars.

Explore virtual landscapes and lose yourself in the purity of this sounds. This expansion for LittleOne is simply the ideal companion for Classical, Ambient, Soundtrack, Videogame and Film Score composers.
The expansion is available for 19 EUR. The expansion is also included in the new XA LittleOne XT Bundle. This collection is priced at 99 EUR and includes LittleOne and all expansion packs.
More information: Xhun Audio