XILS-lab has announced the release of Syn'X 2, a synthesizer instrument inspired by the Elka Synthex.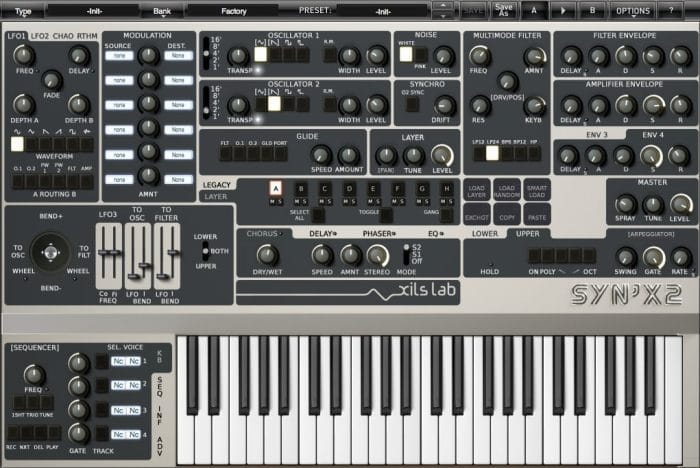 Syn'x 2 is a Polytimbral Synthetizer inspired for the synthesis part by a legendary Italian Synthesizer from the 80's, while its multilayer card based architecture is inspired by sophisticated hardware analog monsters like the Oberheim Matrix 12.

The Sound : It offers the striking combination of clear and punchy DCOs with cutting multimode modeled analog filters like it's ancestor, one of the last Vintage Polyphonic Analog Synthetizers, and a piece of Synthesis history, including the famous BBD Chorus !

And because it's multitimbral, you can use up to 16 oscillators, 8 0df Analog Filters, 32 DADSR envelopes and Modulation Matrixes addressing any of the 132 possible destinations to build your own patches, when the 300 Factory Library Presets will be not enough.
is available for the introductory price of 119 EUR until July 21st, 2015 (regular 169 EUR). The update is free for Syn'X owners. During the introductory period, a bundle with the miniWork'X soundset is 135 EUR (regular 198 EUR), and the upgrade from miniSyn'X is 87 EUR instead of the regular 124 EUR.