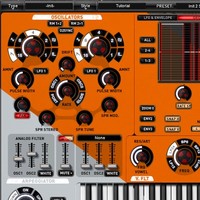 XILS-lab has updated its Oxium software synthesizer to version 1.5, a free major update that brings new features, ergonomic enhancements, a slight revamp of the GUI, a new ICE skin (depending on the Group Buy), some new presets and AAX support for Pro Tools.
Changes in Oxium v1.5
Modulation Targets: More than 10 new modulation targets have been implemented. possible.
Masks Envelopes: The Masks have their own simple envelopes, and the segments of these envelopes have been added as modulation targets as well.
New Masks Handling Functions: You can now perform MultiSelection and MultiEdition of the Masks, as well as any complex selections of continuous or discontinuous Masks, to edit them simultaneously.
Improved Masks Locator handling: enhanced behavior of the Mask Locators.
Ergonomic and GUI: Oxium GUI has been slightly modified.
New Presets: More than 50 new presets have been added to the Factory Library.
AAX compatible: Oxium is ready for PT10 and PT11 new AAX format.
To celebrate the release of Oxium 1.5 XILS-Lab is running a "Mini GroupBuy", offering the opportunity to get a 10% discount and additional skin & soundbanks for Oxium. The group buy ends May 10th, 2013.