XMonsta has released version 2.0 of its PULL Ableton Device Editor for iPad.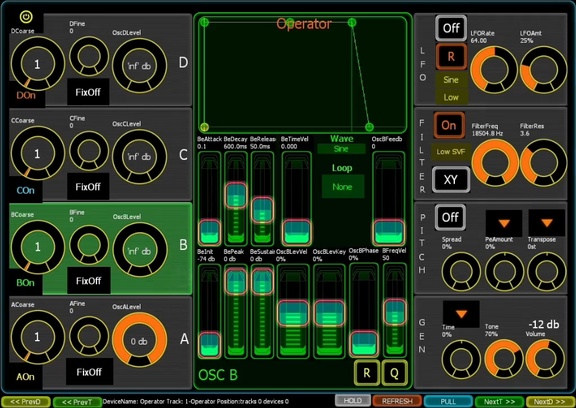 PULL – is the iPad TouchScreen Device Editor for Ableton Live 9. Built in Max for Live and Lemur, it offers the ability to edit devices directly on your iPad.
Changes in PULL v2.0
Added ability to control VSTi, VST, AU plugins and also Max for Live Devices.
New templating system installed (no max for live programming needed – all templates can be created inside Lemur)
Drum Rack updated – you can now rename drum pad names and they will show in the template. Also the scroll on the template controls scrolling through pads on the device.
New navigation buttons added – pioneering system that allows you to navigate around your devices/tracks and also works inside chains.
Mixing panel added – allows you to control the mixing section of the currently selected track – Volume, Solo, Mute, Arm & Pan.
PULL is available for purchase for £25 GBP.