xoxos has released version 2.0 of the resyn free spectral resynthesizer plugin for Windows.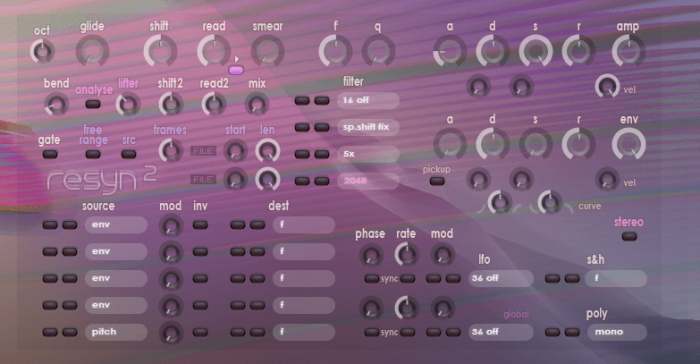 Version 2.0 expands sample memory, analysis and resynthesis parameterization, allowing you to push your CPU for quality results.

Added features include cepstral source separation and independent spectral shifting for the cross modulation file.
Resyn is available for download as a free VST plugin for Windows.
More information: xoxos