XT Software has released version 2.7 beta 2 for Windows and Mac of its energyXT music production software.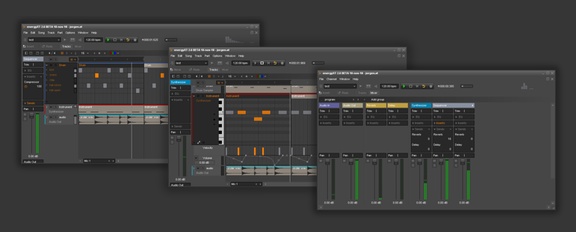 With energyXT you will be creating tracks faster than with any other music application
Changes in energyXT v2.7 beta 2
Added level per audio clip.
New mixer panel in sequencer (like in v1.4).
Track presets.
Duplicate track will now also copy arp data.
Drag & drop plugins on to MIDI tracks will now replace current plugin(s), unless shift or alt is pressed.
Enter values for velocity and controller data manually in object bar.
Added speedbuttons for transposing by octave in objectbar.
Copy/paste controller data.
Render audio to drum pad.
Add up to 8 favorite VST params for each track (using VST plugin) in the mixer with MIDI controller support.
Rewind will now restart current marker in marker-track mode.
Width of track panel now saved with project.
Added mute/solo highlight state in GUI editor.
Record VST automation with MIDI controllers (using favorite params mapping on track).
energyXT is currently available to purchase for 39 EUR (regular 59 EUR).
More information: XT Software