Yamaha Corporation has released VOCALOID 5, the latest version of the comprehensive solution for virtual vocal production.
For version 5 of the software, the production flow has been drastically overhauled in line with the aim of having today's diverse music producers incorporate a wider line-up of virtual singers into their music. This new software increases speed and efficiency when producing singing voices.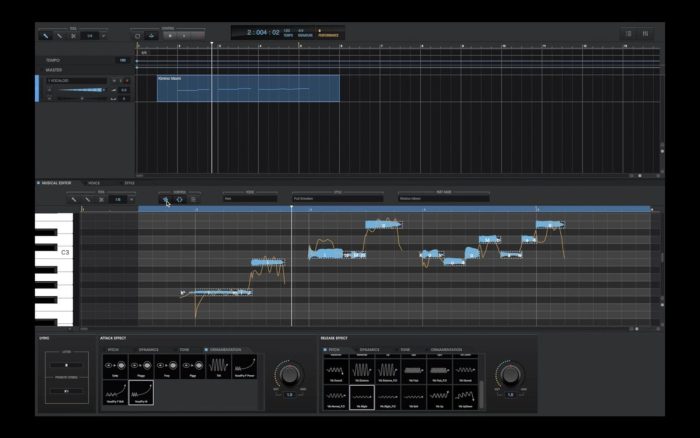 "VOCALOID 5 adds virtual vocalists to your music production environment. They can sing your lyrics and melodies in your favorite voices and desired singing styles. Enjoy the experience of being able to edit singing voices however you like" says Yoichiro Saito, General Manager, DMI Division of Yamaha Corporation.
The all new production flow makes it possible to create singing voices as simply as dragging and dropping from a choice of over 2,000 audio and phrase presets.
Adjusting singing styles and vocal expressions such as vibrato are also simple to master – just select the icons. It's possible to create lyrics and melodies from scratch too. With a total of 3 new parameters to control vocal expressions added (making a total of 13), in addition to the standard dynamic and pitch parameters, VOCALOID 5 offers finer control of vocal tone, amount of breath, and more.
The software also comes pre-loaded with 11 powerful audio effects for vocal tracks, making this product the only one you'll need for creative work.
VOCALOID 5 Standard (25,000 JPY) includes 4 voicebanks, both male and female and in both Japanese and English. The Premium edition (40,000 JPY) includes 8 voicebanks. Prices ex. VAT where applicable. Users who own a previous VOCALOID Editor product can upgrade at a discounted price.
The software includes support for VST/AU plugin formats.
More information: VOCALOID