Zachary has created the 120300, a custom handcrafted guitar which has a top made from Ikea furniture.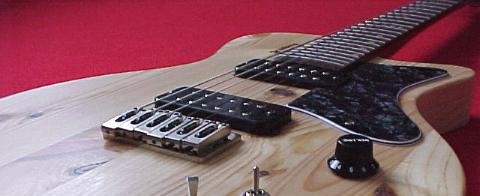 Zachary Handcrafted Guitars 120300 (1st IKEA model)
The action is great, the tone is unbelievable, the neck is super fast, tuning stability is as good as it gets. In short, everything just worked out great on this guitar. This amazingly figured top is from Ikea Furnishings. I bought one of their unfinished end tables for $15 and I can get three guitar tops from it. What a shame that they would use such amazing "tone-wood" for their cheap furniture. Its a sacrilege.
Looks sweet!