ZAOR has announced the ONDA media workstation, the latest addition to its family of CLASSIC Series media workstations and accessories designed to meet the diverse needs of today's musicians and producers by balancing build quality and budget beyond compare.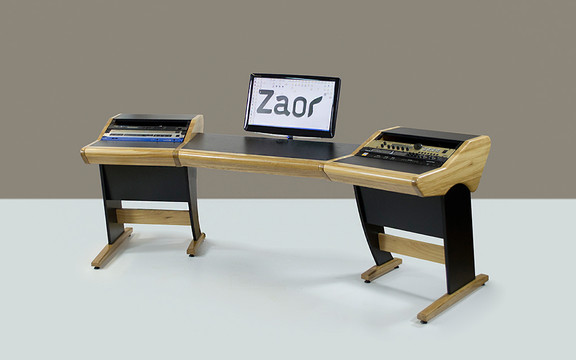 The timeless and aesthetically-pleasing ONDA design dates back to customer requests for a lightweight yet reassuringly solid media workstation with easily-reachable rack spacing positioned to its extreme left and right when sitting at the mixing sweet spot.

Taking things one step further, atop each angled rack is a functional flat surface, sited as such for positioning nearfield studio monitors vertically or horizontally as the user sees fit (or the design of the studio monitor being used allows).

All in all, the focus is on durable quality with side panels, front arm rest, and feet all being crafted from solid local oak, which can be left in its natural blond-coloured state or stained to Cherry, Walnut, Mahogony, or Black — the choice is out there, so choose carefully!
The ONDA is available starting at RRP 1,200 EUR (incl. 15% tax, plus shipping costs).
More information: ZAOR