zenAud.io has launched a lite edition of its ALK2 sequenced live-looping DAW for Mac.
Providing the essential features of ALK2 in a more affordable package, ALK2 Solo is aimed at the gigging solo performer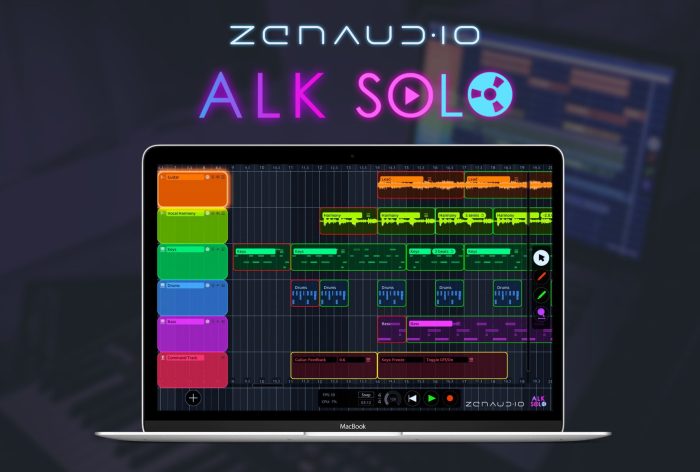 Out of the box, users can expect audio looping, MIDI looping, Panic Mode, Magnetic Note Repeat, and ALK's unique and forward-looking user interface and looping experience. With full VST/AU plugin support, musicians are free to sculpt their signature sound with their favourite software instruments and effects.

zenAud.io's ALK series treads a new path with its acclaimed arranged-live-looping workflow, using the arrangement to control the operation of multiple track-based live loopers. The goal is to free the performer of all unnecessary distractions, while allowing rhythmically tight and harmonically rich arrangements.
ALK2 Solo is available for 39 EUR. An upgrade to ALK2 is available for 169 EUR.
More information: zenAud.io