Zenhiser has introduced Dubstep FX and Glitch Hop Mayhem, two new sample packs.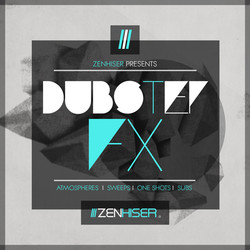 Dubstep has cemented itself in the EDM scene and we can't get enough of it here at Zenhiser. So we scratched our heads and tried to figure out what dubstep producers still want that we haven't covered yet and ……. voila, a banging pack of FX sounds designed exclusively for Dubstep! So one our producers went into lockdown and a few weeks later this little baby popped out of the studio, Dubstep FX.

We say little but this Dubstep sample pack is absolutely huge, crammed full of nearly 200 dubstep fx sounds that will literally make your jaw drop. All the essentials are covered including sweep fx, sub fx, one shots, atmospheres, laser fx and loop fx to add some mangled rhythm to your tracks.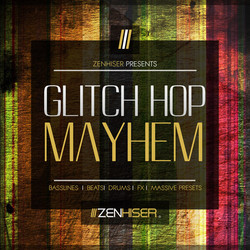 Zenhiser is steppin' up in the Glitch Hop realm with another masterpiece that morphs genres, bpm's and styles. "Glitch Hop Mayhem" is packed full of basslines, drum beats, full loops, fx and synth loops, now that's friggin tasty!

We've also decided to supply the glitch hop samples in various bpm's giving you the chance to choose the speed and style you want (105, 108,110 & 112bpm).
Dubstep FX is available to purchase for $25 AUD, the Glitch Hop Mayhem pack is $30 AUD.
More information: Zenhiser