Turned on by the leftfield side of Hip Hop, Zenhiser's Experimental Hip Hop sample pack is bursting with fascinating grooves, arousing beats and gritty keys.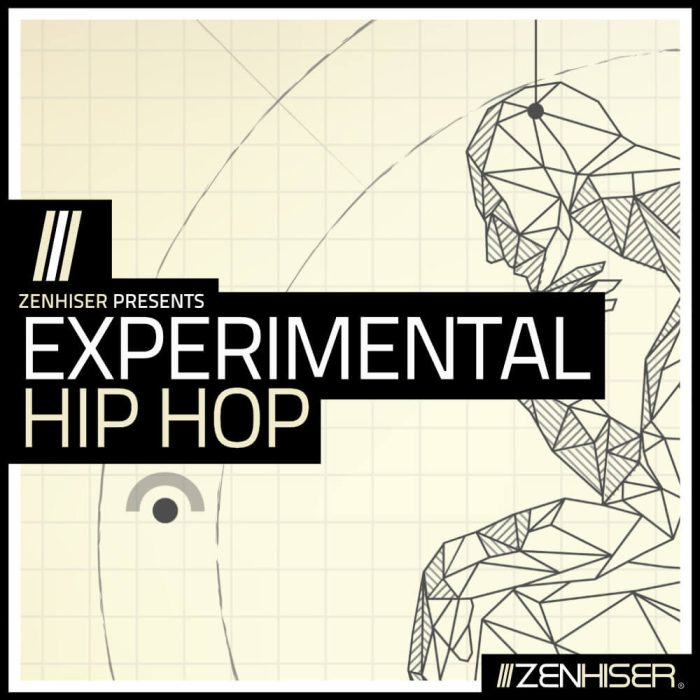 Envelop your senses with hard to find programming techniques channeled into one extensive sound pack. Built from the ground up 'Experimental Hip Hop' captures the current UK urban vibe in all it's potential and glory.

This acquisition of Hip Hop sounds, loops and midi was crafted using not only classic analogue gear but a plethora of out of place sounds that when combined, simply work and work really well. 1.8GB of solid content forges 'Experimental Hip Hop' into the stone shelves of Zenhiser, it can take the weight of constant studio abuse and still breathe new life into your follow up tracks.

As well as Hip Hop, this pack works undoubtably well with Electronica, Ambient, IDM and anything that requires a dusty sound. Whether your'e looking to develop a current project or progress with your style, the expansive sonic bed of 'Experimental Hip Hop' will bring more to the table than you could possibly believe. Give it a try and you'll see just how pivotal this sound pack is.
Also available is Cloud 80, a sample pack that captures the synth heavy sound of the 80s in perfect style.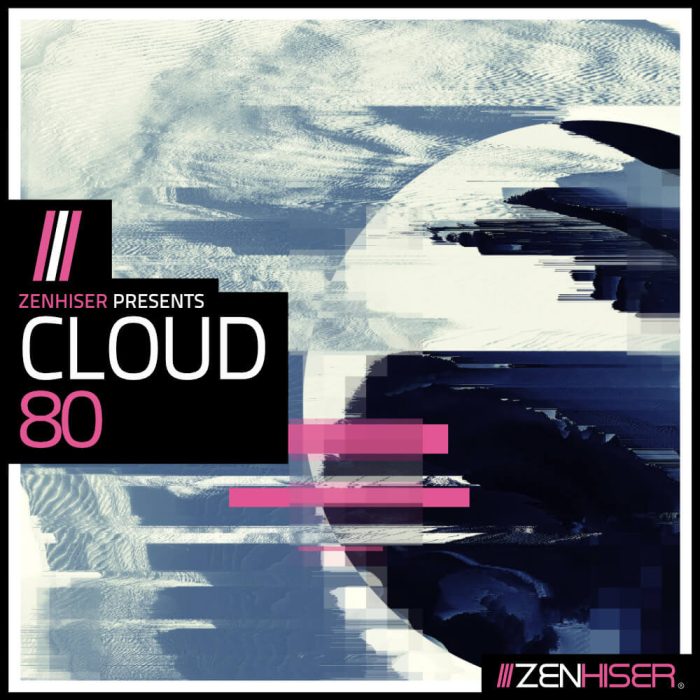 The iconic sound of the 80's is back, blending seamlessly between 80's Pop, Synthwave & 80's Cinematic. Explore this new world of loops, one shots, full mixes, beats, fx and midi whilst transporting your studio into a neon fuelled, Marty Mc Fly world of innocence and purity. This pack amalgamates sonically beautiful design with retro inspired motifs, lending itself to pride of place in the Zenhiser 80's catalogue.

'Cloud 80' integrates 700 cinematic melodics, neon pop rhythms, drive by basslines, vintage synth loops, authentic drum sounds and 16bit fx to invigorate your senses. Packed with retro cool, it serves up 3GB of content perfectly balanced to transform your production sound. Expect to find a plethora of inspiration in this 80's sound pack, if you're already into Timecop1983, Robert Parker, Mitch Murder, Trevor Something or Waveshaper then you're in for a cosmic treat.

The production of 'Cloud 80' solely uses retro equipment to ensure the correct unmistakable sounds of the 80's including Roland 707, 808, Linndrum, Juno 60 & Oberheim gear. To add extra gloss to the pack, vintage outboard including analogue compressors and saturators were used across the collection.
The Downtempo Beats pack features a diverse and assorted collection of eclectic sounds, blurring the lines between Lo-Fi Downtempo and Hip Hop.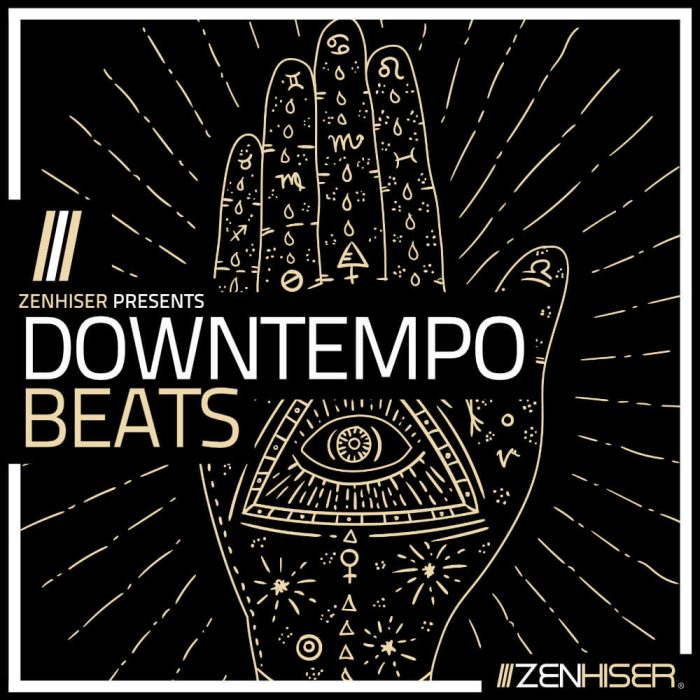 Perfectly crafted to deliver a raw, organic selection of inspiration, this pack offers you one of the most diverse assortments Zenhiser has ever released. Delve deep into the stockpile and you'll unlock layers upon layers of sonically beautiful melodies, hits, rhythms, loops, fx and drums.

Taking inspiration from a multitude of current artists, this universal collection sits under the umbrella genre of Downtempo Beats. But don't let it fool you, with elements from Left-field Hip Hop, Electronic, Ambient, Chillwave and Trip Hop, the emotive nature of these sounds will fit a huge slot of producers needs. A heavy use of textural, slightly detuned and off beat rhythms plus melodies gives order to a hazy, laid back atmosphere. Efficiency runs high with 'Downtempo Beats' easily utilised by the new nature of this sound pack.

Expect to find stuff you simply haven't heard before. A vast majority of the pack was created using alternative manipulation techniques including field recordings which ensures the core base here is complex and unique. Instead of standard outboard fx, simple mics and tape decks were employed with various effects pedals. The timbre specific sound created gives the whole pack warmth, character and an individual gloss, plus with 5GB of exclusive content your sound library will be turbocharged for a very long time.
Also recently released are Let There Be Techno, Fractals, Dreamwave, and Magnetic.
The sample packs are available from Loopmasters for £34.95 GBP each.
More information: Zenhiser