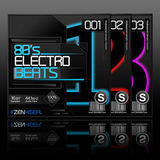 Zenhiser has announced the released of some new sample packs: 80's Electro Beats and Tech House Construction Kit.
Killer 80's Electro Beats Exclusive To Zenhiser
We're expanding our 80's catalogue to a whole new level and '80's Electro Beats' is a killer addition the set.

80's Electro Beats is a homage to the 80's electro sound and takes it's roots from the classic Streetsounds Electro era. Using elements from this decade and fusing them with today's electric style has given born to an incredible collection of 80's beats that not only captures the 80's sound but brings these amazing 80's beats inline with the high end productions of today.

Recorded in 24 bit 44.1 khz wav goodness the quality of these 80's drum loops is second to none. As usual these 80's beats are exclusive to Zenhiser and ready for instant download after purchase.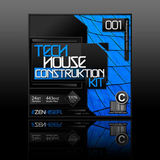 Fantastic Tech House Kit For All Tech Headz!
If you like your Tech House samples twisted, funky and groovy as hell then you've come to the right place. 400+ exclusive tech house samples & loops crafted and crammed into an incredible sample pack for only $34.99 AUD

Comprising of a multitude of tech house samples to get your productions rolling including killer tech house beats, slamming tech basslines and bass hits, groovy and hooky tech house synth loops, essential sound fx and an outstanding collection of tech house kicks, hats, claps, snares and percussion.
More information: Zenhiser